You know this, but it helps to be reminded, especially as we just started Q4.
We have a finite amount of time…..24 hours in a day.
However, we have an infinite amount of priorities….work, home, hobbies, kids, food, sleep, business development, relaxing, friends, on and on and on.
Yet, the great equalizer amongst all of us, is time.
We all get the same amount. No more. No less.
However, I can look around and think, 'man, they get a lot more done in their 24 hours than I do.'
Those are the days I am managing my time. I am playing 'whack-a-mole' throughout my day! Email, phone call, urgent, back to email, to a meeting, another phone call, here comes a text.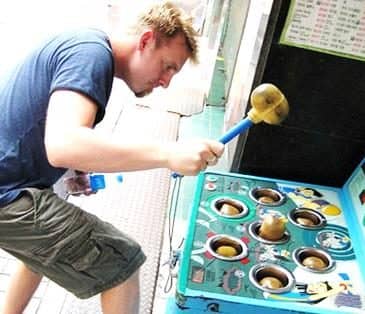 What I know to be true, is when I am at my best, same for you, is when I am managing my priorities instead of my time.
When I am turning off my phone to make sure I get this email sent to you.
When I don't look at my emails when talking with clients.
This week's guest is all about priority management.
Tim Carroll is COO of Working Spaces and they were bold the last 18 months and opened in 4 new markets, to bring them to a total of 6 different cities.
He also did it will leading a family with two young boys, moving to a new house, and more.
Tim is very, very busy, so managing priorities was how he succeeded.
There are a ton of nuggets on this podcast! Thanks Tim!
In this episode, you'll discover… 
Tim Carroll's Bio:
Tim Carroll is the Chief Operating Officer at Working Spaces Inc., a business solutions firm that connects furniture, design, and technology to create work
environments that enhance productivity and culture. He is an expert on the intersection between company profitability and the dynamics of a workplace that impact employee engagement.
Tim's background includes years of experience in sales and leadership in consultative, workplace strategy for businesses ranging from startups to Fortune 500 companies. He holds an MBA and MA in Leadership and Communication where he published his thesis on the challenges of building corporate culture in a virtual world.
Confident and Consistent Leadership Challenge
Are you crushing it at work but struggling at home? With my 30 day virtual challenge, I can help you learn how to win at home. Go to my website here, for more information. Here's what one leader had to say about it: 
"Cory's 30-Day Challenge was a true "lifeline" as I was shipwrecked on an island – sunk in a rut as a husband, father and business leader.  I highly recommend this challenge to any leader looking to change their trajectory, gain a fresh perspective, and to step into God's calling for their life."
You can also download your free copy of my book "10 Ways To Win At Home" here.